The Lack of Clinical Trials in the Medical Marijuana Industry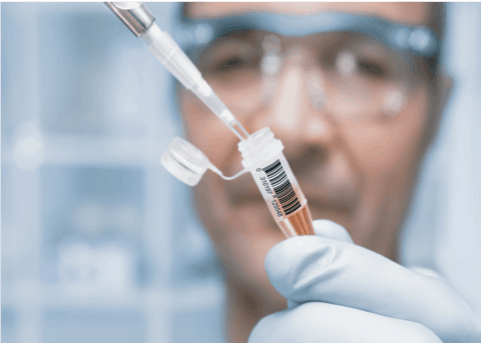 As time goes on, medical marijuana is starting to break barriers in various states across the country. Out of the 50 states, 33 have approved a comprehensive medical marijuana program (NCSL). Currently, marijuana, medical or recreational, is illegal at the federal level, despite legalization in various states. Many medical professionals are interested in prescribing medical marijuana to patients with a qualifying condition, but most feel they don't have sufficient knowledge or feel comfortable to do so. This lack of knowledge is a direct result of the lack of clinical trials in the medical marijuana industry, but why is that the case?
The Problem
The biggest problem surrounding why it's so difficult for scientists to get clinical trials up and running is the continuation of roadblocks that federal laws create. Even though medical marijuana may be legalized in some states, scientists are still having a significantly harder time conducting research on the medicinal benefits of this "illicit drug". Without sufficient research, we can expect the legalization of marijuana at the federal level, even for medicinal uses, to be a steep uphill battle.
Under federal law, cannabis is on the same level as controlled substances, like cocaine and heroin. Every controlled substance is classified by schedule based on relative potential for abuse and medicinal value. Under the CSA, cannabis is classified as a Schedule 1 drug, meaning the federal government views cannabis as highly addictive and having no medical value. (SafeAccessNow.org)
These strict federal laws can make it more difficult for researchers to legally obtain the necessary supply of marijuana for their trials. The difficulty of obtaining a legal supply puts any planned research at a hard stop with no chance of moving forward. Essentially, we're currently experiencing a catch-22, with the federal government refusing to legalize marijuana based on its Schedule 1 standing and the need to obtain marijuana legally for clinical trials to prove this view unsound.
In fact, if one were to conduct a clinical trial, they would have an easier time conducting research on drugs such as ecstasy or magic mushrooms. Clinical researchers can request the ability to grow or create restricted compounds, including LSD, MDMA or psilocybin, in their lab from the DEA. Unfortunately, this is not the case with cannabis.
As expected, these classifications and restrictions on marijuana are causing a variety of frustrations across the medical community. Many researchers have noted that research is "hindered by a complicated federal approval process, limited availability of research grad marijuana and the debate over legalization." (SafeAccessNow.org) Although we have these restrictions by the federal government, scientists are still working towards the ability to conduct sufficient research on marijuana and will continue their efforts as much as possible while following the law.
What's an Alternative?
Since it can be difficult to locate information about the safety and effect of cannabis on the human body, how are physicians supposed to know if prescribing medical marijuana is right for their patients? Enter: Arfinn Med. Many physicians who believe in the therapeutic power of medical marijuana are beginning to try alternative treatment plans with their patients. Arfinn Med provides a portal for these physicians to track and store data to be analyzed. Additionally, physicians have the ability to consult and connect with a nationwide network of medical professionals to discuss actual experiences regarding patient outcomes.
If you are a licensed medical professional and interested in gaining more data on medical marijuana or and what it can do for your patients, join Arfinn Med for FREE today! Let us help you start treating your patients with the power of data on your side.
Sources: http://www.ncsl.org/research/health/state-medical-marijuana-laws.aspx
https://www.safeaccessnow.org/federal_marijuana_law
https://www.safeaccessnow.org/medical_cannabis_research_what_does_the_evidence_say
Stories you may be interested in
Over the past decade, autistic people and their families have increasingly experimented with medical marijuana and products derived from it. Many hope these compounds will alleviate a range of autism-related traits and problems. But scientists are still in the early stages of rigorous research into marijuana's safety and effectiveness, which means that people who pursue…
Read More

→