Arfinn Blog
Stay up to date with exclusive articles, latest industry news, and informative insight into the medical marijuana industry.

As expected, men and women differ in a multitude of ways, from genetic makeup and hormonal behavior to how we process information and emotionally respond. The differences in our makeup are the exact reason why any medical treatment, including medical marijuana, will have a diverse impact on men vs. women. Let's take a closer look at what these varying effects are, why they exist, and the benefits medical marijuana can produce for patients. Effects on Women A patient's hormonal levels are one of the biggest causes of varying experiences when using medical cannabis. For example, estrogen can magnify the effects THC has on the body, which results in a higher level of pain relief. At the same time, research has shown that the female body has an easier time adapting compared to men, resulting in a higher level of tolerance. Since women are observed to become tolerant of cannabis at ...
Read More

→

Cannabidiol (CBD) is a non-intoxicating extract from the hemp plant that is a natural remedy for many ailments like epilepsy, insomnia, nausea, anxiety and more. A popular method of taking CBD is in the form of an oil, which is made from pulling cannabidiol from the cannabis plant and diluting it with another oil. Once extracted, CBD oil can either be kept in its original consistency or taken as a pill, inhaled via vape, used as a topical cream or consumed as an edible. Since all five methods distribute CBD through the body in various ways, each have unique advantages and disadvantages. The best product for your patients will depend on why the treatment is needed and the frequency in which it will be taken. Keep reading to learn more about the different dosing methods of CBD oil and how they could be an appropriate fit for your patient. Direct ...
Read More

→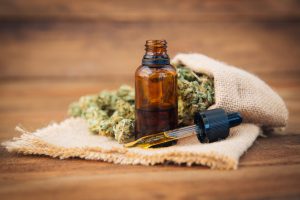 The struggle to get a good night's sleep is something many adults can relate to, but what if there was a natural alternative to keep those sheep jumping all night long? CBD, also known as cannabidiol, has been gaining popularity among patients to help treat pain, anxiety and so much more. Additionally, conditions such as anxiety and pain can have a huge impact on someone's ability to sleep. Skip the ZzzQuil and try a more natural alternative, like CBD, to get the sleep you deserve. Insomnia: A Silent Epidemic A lack of sleep is something that is easily brushed off and muscled through for many adults, but the issue has steadily increased to a point that the Centers for Disease Control have deemed it a public health epidemic. Insomnia can have serious implications on your physical and mental health, making it something that should absolutely not be ignored. According to ...
Read More

→
Even though Florida residents can finally smoke medical marijuana, one of the state's largest cannabis companies is now offering it in tablet form. The company Curaleaf released the state's first cannabis tablet on Sunday. The company's two Orlando locations, at 775 N Semoran Blvd. and 12402 S Orange Blossom Trail, sell the mint-flavored tablets for $35 for a 30-quantity, child-resistant package. Read…
Read More

→