Arfinn Blog
Stay up to date with exclusive articles, latest industry news, and informative insight into the medical marijuana industry.
With an estimated 3.1 million adults diagnosed with Irritable Bowel Disease (IBD) in the United States, it's natural that many people are asking about the possible benefits of cannabis for the symptoms associated with IBD. In fact, the University of Michigan Health Department received so many questions regarding this issue, that they released a Q&A with one of their gastroenterologists on the subject. People suffering from IBD often have symptoms that can easily interfere with life's daily activities. Those symptoms include: Abdominal cramps and painDiarrhea that may be bloodySevere urgency to have a bowel movementFeverWeight lossLoss of appetiteIron deficiency anemia due to blood loss With many states that allow medical marijuana including IBD in their 'qualifying conditions' list, patients have been able to use cannabinoid medicine in conjunction with their traditional treatment to find symptom relief. Our data at Arfinn Med indicates that patients adding cannabinoid treatment to their regiment have seen ...
Read More

→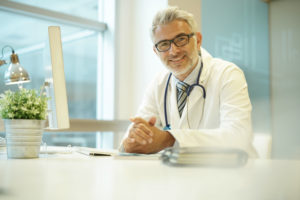 We get a lot of interest from patients asking about efficacy data for medical marijuana on a number of conditions. Though we are primarily an electronic medical record (EMR) company focussing on the cannabis industry and other complimentary or alternative therapies, our primary focus is better quality care for patients. So with that being said, we will be releasing a site that allows patients to find efficacy data pertaining to medical marijuana, locations of dispensaries, and most importantly, contact information for our registered providers. Since anyone using Arfinn Med as an EMR believes in truly partnering with, and monitoring patients throughout their treatment, we wanted to provide patients a way to connect to providers in their area. The site will be released in Q2 of 2020 and will focus on a state-by-state roll out. We at Arfinn Med are very excited about this new site and the possibilities that connecting ...
Read More

→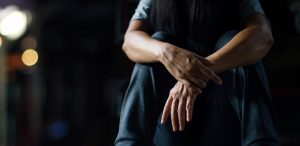 Post-Traumatic Stress Disorder (PTSD) is a psychiatric disorder that occurs in people who witnessed or have gone through a traumatic event. That can include events such as natural disasters, war/combat, a serious accident, or personal assault, among others. People suffering from PTSD have disturbing thoughts and feelings related to the traumatic event that can last months or even years. According to the National Center for PTSD, About 7 or 8 out of every 100 people (or 7-8% of the population) will have PTSD at some point in their lives.About 8 million adults have PTSD during a given year. This is only a small portion of those who have gone through a trauma.About 10 of every 100 women (or 10%) develop PTSD sometime in their lives compared with about 4 of every 100 men (or 4%). Learn more about women, trauma and PTSD. As more research has been conducted on the benefits ...
Read More

→
With an estimated 3.1 million adults diagnosed with Irritable Bowel Disease (IBD) in the United States, it's natural that many people are asking about the possible benefits of cannabis for the symptoms associated with IBD. In fact, the University of Michigan Health Department received so many questions regarding this issue, that they released a Q&A…
Read More

→