Arfinn Blog
Stay up to date with exclusive articles, latest industry news, and informative insight into the medical marijuana industry.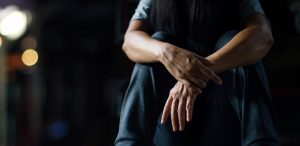 Post-Traumatic Stress Disorder (PTSD) is a psychiatric disorder that occurs in people who witnessed or have gone through a traumatic event. That can include events such as natural disasters, war/combat, a serious accident, or personal assault, among others. People suffering from PTSD have disturbing thoughts and feelings related to the traumatic event that can last months or even years. According to the National Center for PTSD, About 7 or 8 out of every 100 people (or 7-8% of the population) will have PTSD at some point in their lives.About 8 million adults have PTSD during a given year. This is only a small portion of those who have gone through a trauma.About 10 of every 100 women (or 10%) develop PTSD sometime in their lives compared with about 4 of every 100 men (or 4%). Learn more about women, trauma and PTSD. As more research has been conducted on the benefits ...
Read More

→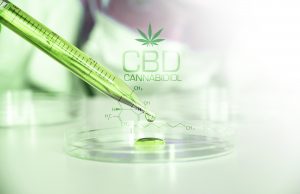 People are increasingly more interested in CBD—or cannabidiol—than other health trends such as acupuncture, apple cider vinegar, exercise and veganism, according to a new review. In fact, the non-intoxicating cannabis compound has risen in popularity so much that people Google it nearly as much as they do for yoga and e-cigarettes. In a paper published in the Journal of the American Medical Association on Wednesday, researchers said that an analysis of Google search data from January 2004 to April 2019 showed stagnant results for "CBD" and "cannabidiol"—up until 2014, when searches spiked and continued to grow year over year. Searches for the terms increased 126 percent in 2017 compared the previous year, were 160 percent higher in 2018 versus 2017 and they're expected to rise again by 117 percent this year over 2018's figures "based on observed and forecasted volumes." Read Full Article Here
Read More

→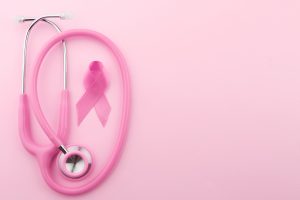 October is breast cancer awareness month and we at Arfinn Med would like to reiterate the importance of early screening and regular tests. According to the American Cancer Society: "Breast cancer is the most common cancer in American women, except for skin cancers. Currently, the average risk of a woman in the United States developing breast cancer sometime in her life is about 13%. This means there is a 1 in 8 chance she will develop breast cancer. This also means there is a 7 in 8 chance she will never have the disease." Though more studies are needed, we wanted to share some current research about medical marijuana and how it can possibly help breast cancer patients. According to Virginia F. Borges, M.D., MMSc., professor of medicine and director of the Breast Cancer Research Program at the University of Colorado Cancer Center, she finds that cannabis can help improve some ...
Read More

→
There are less opioid prescriptions on average in U.S. states where medical and recreational marijuana are legal, research has revealed. Access to recreational cannabis in the U.S. was tied with a 11.8 percent lower rate of opioids prescriptions each day, and 4.2 percent for medical marijuana. The authors of the paper published in the Journal of Health Economics said recreational weed…
Read More

→